Coronavirus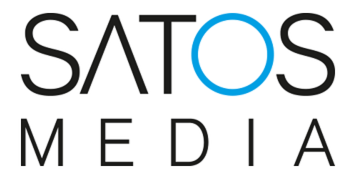 Coronavirus Update
Due to the current situation relating to the outbreak of Covid-19 Virus, as the organisers of The Security Cleared & Cyber Security EXPOs, we would like to reassure all of our exhibitors, visitors and staff that we are closely monitoring the situation and we are following advice from the government and the venue operator.
We have just been made aware that work has begun to convert the Exhibition and Conference Centre (ECC) on UWE Bristol's Frenchay campus into a 300-bed temporary hospital to provide extra services if needed during the peak of the coronavirus. The hospital is expected to be fully operational and treating patients from April 2020. The hospital is expected to remain operational over the summer and the site will be returned to the University ready for the next academic year in the autumn. The campus will have the potential to save many lives and play a vitally important role in limiting the impact of coronavirus in the South West, which we fully support.
Due to these circumstances which are beyond our control we have no choice but to move and postpone the event.
We are pleased to announce that we have secured a new date & venue:
Thursday 3rd September 2020
Aerospace Bristol
Hayes Way
Patchway, Bristol
BS34 5BZ
We all have a responsibility to do whatever we can to reduce the spread of Coronavirus. We are working closely with the event venue, partners and other stakeholders to safeguard all participants at the event; deploying whatever practical measures that can be put in place to ensure this.
Examples of measures and advice to exhibitors and attendees:
Strengthened hygiene, sanitisation and availability of disinfectants onsite at the venue across all public areas and high-volume touchpoints
Hand sanitiser dispensers available around the venue
Attendees strongly encouraged to disinfect their hands in the registration area before entering the event
Shared equipment – microphones, headsets, presentation laptops, clickers, etc – to be cleaned between each use
Extra cleaning staff and increased routine checks
Strict food hygiene rules are already in place, but extra vigilance will be taken within catering outlets at the show
Exhibitors, we also encourage you to take common-sense precautions on your stands. Make sure tissues and hand sanitisers are available for your staff.
Please don't offer unwrapped sweets or snacks on your stand
We would prefer that you did not hand out general marketing material, pens etc. for obvious reasons. Documentation can of course be available on stand.
Physical contact has been shown to aid the transmission of Coronavirus. Several of our larger clients have issued "handshake bans" within their organisations. Please do not be offended if somebody refuses to shake hands with you – they are taking sensible precautions and are likely to be following their own corporate guidelines.
If you have mild respiratory symptoms, please practice basic respiratory and hand hygiene and – ideally - stay at home until you have recovered.
Avoid travelling at all if you have a temperature or a cough or a sore throat
Ensure any staff members with any sort of cold symptoms do not attend the exhibition
We strongly recommend that you keep yourself informed on the latest advice and guidance from government sources.
WHO: Advice to the Public on Coronavirus
https://www.who.int/emergencies/diseases/novel-coronavirus-2019
If you have any further questions regarding The Security Cleared & Cyber Security EXPOs, please contact our team on 020 8166 0616 or email expo@satosmedia.com
Last updated 16th April 2020