Cloud Security Architect / Cloud Security Consultant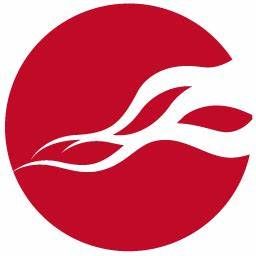 Thanks for checking out our job opening; we are excited that YOU are interested in learning more about NCC Group.
We are on a mission to make society a safer and more secure place. Our people are the ones who make that possible; a global community of talented individuals working together towards a safer future.
We aim to create an environment where everyone can reach their full potential. We work together, we are brilliantly creative, we embrace difference and we want you to join in our mission.
Take a look at our website here to learn more about why we're one of the leading global Cyber Security and Risk Mitigation business… https://www.nccgroup.com/uk/
The Opportunity
The Senior / Principal Cloud Security Architect (SCSA) - Cloud Security Services Practice provides support for the delivery of cloud security, assurance, deployment and architecture services. The SCSA will execute projects individually, as part of and as the leader of a team. The SCSA advises on all matters related to cloud security, deployment and governance. An important part of the PCSA role is establishing a 'trusted advisor' relationship within client organizations to promote the use of NCC Group services.
This position may have different regional reporting lines depending upon the Professional Services organization within the region.
The Challenge
Management –lead project teams delivering services related to cloud security, assurance, deployment and architecture
Delivery Support – support the creation and maintenance of methodologies, training, tools, and deliverable templates.
Sales Support – support project scoping as part of the sales process; develop sample/sanitized deliverables, scoping questionnaires, and reference-able customers/case studies
Marketing Support – provide website content, collateral, blog posts, and external presentations & event attendance
Research Support – perform research related to cloud security, assurance, deployment and architecture in support of the overall research objectives of the practice; publish research, present at conferences and provide though leadership related to the practice
Essential Skills
Technical Skills
Technical knowledge and experience with cloud solutions from the 3 major cloud service providers (AWS, Google and Microsoft)
Technical knowledge and experience with relevant security and cloud well architected frameworks
Demonstrated understanding of both global and local legal and regulatory requirements related to cloud services
>3 years of experience in delivering both Enterprise and SME scale Cloud engagement's
>3 years' experience delivering assurance and governance in alignment with global and local legal and regulatory requirements
Relevant certifications (not comprehensive)
Certificate of Cloud Auditing Knowledge (CCAK)
Certified Cloud Security Professional (CCSP)
Certificate of Cloud Security Knowledge (CCSK)
Certified Information Systems Auditor (CISA)
Cloud platform (AWS, Google, Microsoft) specific certifications
About NCC Group:
The NCC Group family has over 1,800 members located all around the world, providing a trusted advisory service to 15,000 customers. Born in the UK, we have now have offices in North America, Canada, Europe, Asia- Pacific and United Arab Emirates.
We are passionate about helping our customers to protect their brand, value and reputation against the ever-evolving threat landscape. We fuel that passion with investment in our people and our business.
Our values and code of ethics are at the heart of how we operate – we work together, we are brilliantly creative and we embrace difference. We treat everyone and everything with equal respect.
We want to create an environment where all colleagues feel psychologically, emotionally and physically safe to be authentic, sharing their personal experiences to represent the diversity of the world they live in, and have equal opportunity to achieve their best.
"About your application
We review every application received and will get in touch if your skills and experience match what we're looking for. If you don't hear back from us within 10 days please don't be too disappointed – we may keep your CV on our database for any future vacancies and we would encourage you to keep an eye on our career opportunities as there may be other suitable roles.
If you do not want us to retain your details please email global.ta@nccgroup.com All personal data is held in accordance with the NCC Group Privacy Policy. We are committed to diversity and flexibility in the workplace. If you require any reasonable adjustments to support you during the application process, please tell us at any stage.
*** Please note that this role involves mandatory pre-employment background checks due to the nature of the work NCC Group does. To apply, you must be willing and able to undergo the vetting process ***"