Cyber Security Consultant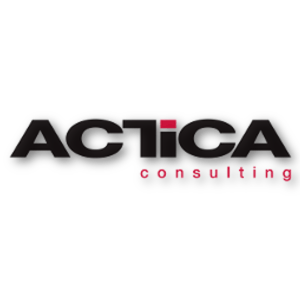 Role Profile
The Cyber Security Consultant role provides you with the opportunity to support a wide range of UK public sector and defence organisations. Your help will enable them to protect their ICT investments and support nationally critical projects.
You will be given the opportunity to undertake a variety of roles throughout the project lifecycle, working across a wide-ranging set of clients and cutting-edge technologies. This could include providing projects with advice and guidance on Information Assurance topics; contributing to the development of IA strategies, policies, guidance and awareness; planning and managing the delivery of a security work programme; defining security requirements; designing and implementing security architectures; or overseeing the secure development and accreditation of information systems.
Your level of experience will determine the amount or responsibility given to you, as a result the role may require you to lead assignments and be responsible for supervising direct reports whilst ensuring the overall success of the engagement.
To complement your security activities, you will be supported by others providing, and may also find yourself providing, high-value strategy, business analysis, technology and procurement consultancy to ensure any solution aligns with the organisation's business goals. You will also provide authoritative advice on likely future technology developments and routes to exploit these.
You will be involved in the production of high quality, formal deliverables and will review formal deliverables developed by others. Our position as a client side advisor means that your role will involve significant stakeholder engagement, dealing directly with the client, including in resolving day-day issues involved in assignment delivery and developing follow-on opportunities, so excellent interpersonal and influencing skills are essential.
You will typically work on client sites, co-located with other project members, including client staff, Actica colleagues and other suppliers.
Due to the nature of client side working, regular travel within the UK should be expected. The base office is in Guildford, but it is likely that you will spend the majority of your time working with clients at their sites.
Career Development
You will have the opportunity to build a career in consulting, specialising in the application of information assurance and cyber security expertise to a wide range of business problems.
A career mentor will be on hand to provide support and guidance throughout your journey with Actica. You will also work with a performance and development manager who will conduct six monthly reviews to set career objectives and identify training courses which are both relevant to your current project work, and aligned with your planned career progression.
We provide substantial training, including online, classroom and in-house courses, leading to nationally recognised certifications, such as CCP, PCiIAA, CISMP, CISSP, CREST, ISO27001, SABSA, and TOGAF. We provide structured career development pathways to help you gain responsibility and influence.
Responsibilities
Working either individually or as part of a larger Actica team, you will undertake a number of varying consultancy assignments. Due to the potential variety in assignments your responsibilities could range from developing security architectures, to providing guidance on GRC activities. Other responsibilities could include:
Providing security expertise for major system procurements and Agile programmes to ensure secure solution delivery;
Identifying, analysing and evaluating information risks across a range of programmes, projects and systems;
Explaining to risk owners and other stakeholders the causes, likelihood and potential business impacts of information risks throughout the information system lifecycle;
Identifying and presenting options for treating or transferring information risks;
Authoring and/or supporting the development of security assurance documentation in accordance with risk management frameworks;
Developing or reviewing new security architectures that mitigate the risks posed by new technologies and business practices;
Providing consultancy to customers on information assurance and architectural problems;
Scoping security testing activities, and explaining the results and required remediation; and
Conducting security monitoring and investigating security incidents.
Qualifications and Experience
We work predominantly within the UK Defence and Public Sectors, because of this experience within those sectors is desirable, preferably within the ICT context on enterprise solutions. The fast-moving nature of the ICT environment, together with the need to resource multiple, ad-hoc assignments, also requires our consultants to be quick thinkers, proactive and self-motivated – with the ability to apply a structured approach to often unfamiliar subject matter.
It is essential that you have the following experience:
At least two years' experience of complex ICT systems in a technical delivery or consulting capacity;
A good understanding of enterprise information and communications technology;
The ability to present and justify conclusions to project teams and business stakeholders;
Proven abilities in delivering to client expectations and requirements; and
Strong verbal and written communications skills.
The following experience would be beneficial for the role:
Structured security frameworks, such as HMG SPF and ISO27001;
Technical risk assessments;
Software development and delivery;
Security, technical and enterprise architecture methods such as TOGAF and SABSA;
ICT service delivery, including ITIL;
Enterprise security packages, security enforcing software and devices, such as identity management and federation, cryptography, public key infrastructure, firewalls, SIEM, vulnerability scanning, etc.
Preference is given to candidates with, or studying for, a security-based master's degree.
Because of the nature of the Actica's business, a wide and varied background is preferable and the demonstrable capability to adapt quickly to new developments is always required.
Candidates must be eligible and willing to gain UK Security Clearance to apply for this position.
We offer:
A discretionary bench mark bonus; split into two payments per year;
25 days annual Leave;
Twice* yearly performance appraisal with pay review at each (*while at Consultant and Senior Consultant grades, annually thereafter);
Investment in training relevant to an individual's development and Actica's business needs.
How to apply:
If you wish to be considered for a position with Actica, please forward a covering letter, your CV, and completed coversheet to our Recruitment Team at recruit@actica.co.uk.
About Actica
Actica Consulting Ltd is an expanding Management and Technical Consultancy working on some of the most nationally critical technology projects. We specialise in delivering complex projects to challenging timescales. Our customers include the Cabinet Office, the Home Office, the Ministry of Defence, HM Treasury, the Ministry of Justice, Police Forces, Fire Services and the NHS, as well as a range of national and international companies across the private sector.
Our focus on an organisation's people, processes and technologies gives us a real edge. All of our consultants have a detailed and systematic approach to solving even the most difficult of problems and we always keep the client at the heart of every engagement.